The Best, Most Over-The-Top Celebrity Cakes To Ever Have Existed
Like Emilia Clarke's dragon cake, for one.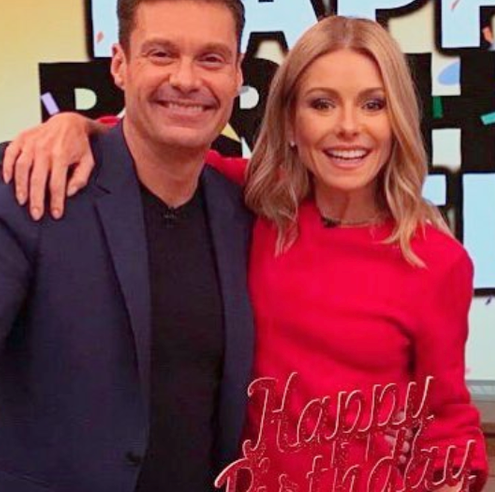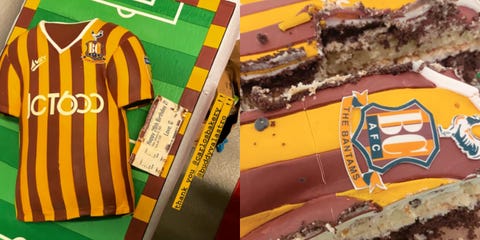 Zayn Malik
Gigi Hadid shared the over-the-top cake she gifted boyfriend Zayn Malik for his 28th birthday on her Instagram page. The cake, created by Buddy Valastro and the team at Carlo's Bakery, was inspired by the jersey of his favorite soccer team, Bradford City AFC. The cake even sat on top of a platter designed to look like a soccer field (or football pitch!) and even had his own personalized ticket on the side that read "Happy Birthday, Z! Love, G."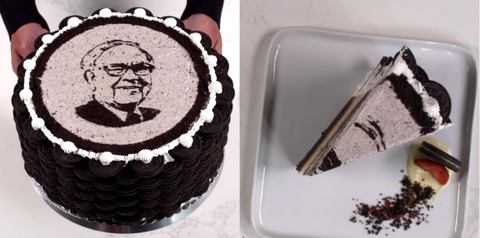 Warren Buffett
Bill Gates shared a video on his YouTube account that showed him making an Oreo cake for his long time friend Warren Buffett. The cake features chocolate and vanilla cake layers, Oreo frosting, and a meticulous Oreo cookie crust. The flavor choice was an ode to a memory when Warren ate Oreos for breakfast when visiting Bill. Related: According to Bill's blog, Warren, who is now 90, "has the mental sharpness of a 30-year-old, the mischievous laugh of a 10-year-old, and the diet of a 6-year-old."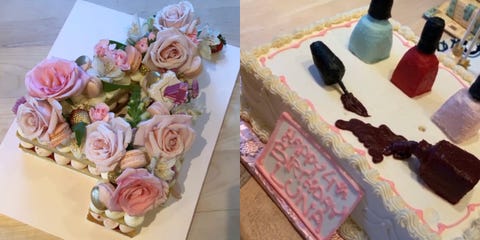 Luna Stephens
The celebrity chef and queen of Twitter shared photos of the cakes made in celebration of her daughter Luna Legend's fourth birthday. In addition to a gorgeous floral number "4" cake, she also received one covered in fondant made to look like bottles of nail polish.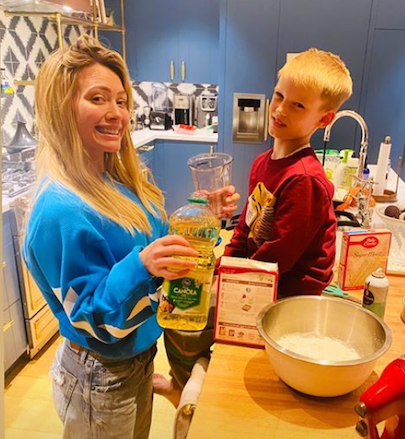 Hilary Duff
Hilary Duff celebrated her son Luca's 8th birthday by spending some quality time baking a cake at home. Her husband Matthew Koma gave us a glimpse into their baking session with this cute snap of the two smiling.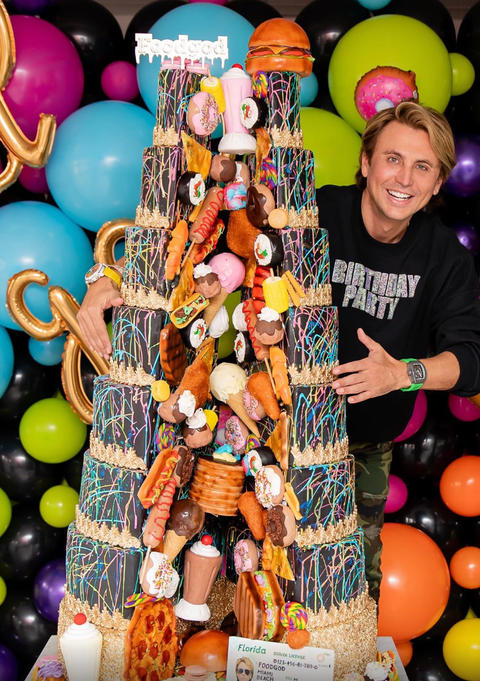 Jonathan "Foodgod" Cheban
Foodgod was celebrating his 46th birthday this past weekend, and Kim Kardashian surprised him by calling up the bakery (Divine Delicacies in Miami) to supersize his cake. The result was a five-foot-tall cake with foods like milkshakes, pizza, sushi, and corn dogs decorating it. The cake upgrade is reported to have cost Kim $10,000.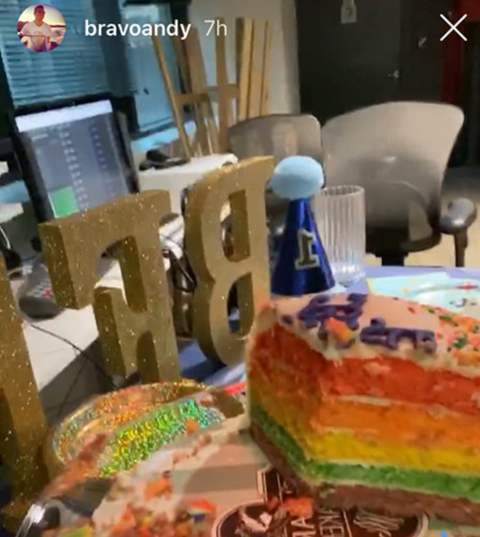 Andy Cohen
Andy Cohen celebrated his adorable son Ben's first birthday behind the scenes of the Watch What Happens Live set. He was sent a massive cake from Sugaree's Bakery in Mississipi for Ben. The cake was multi-layered with a rainbow inside, and from the looks of the half-devoured cake in the photo Andy shared, it was likely delicious!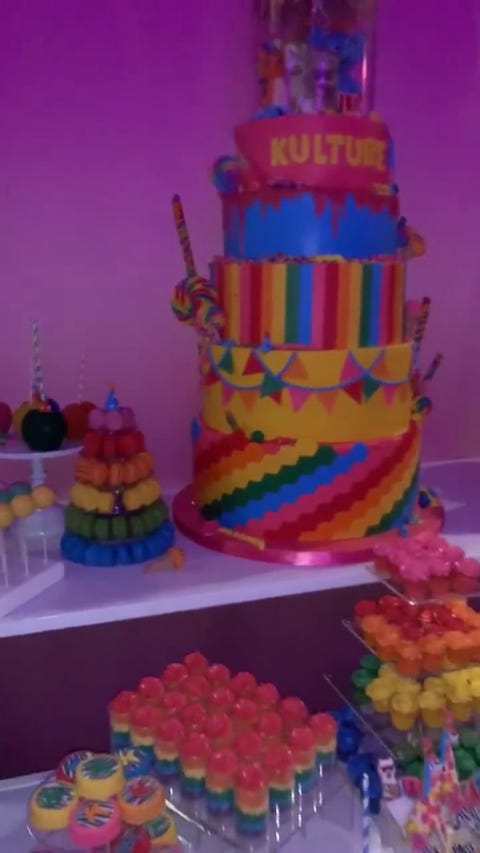 Cardi B
Kulture only turns one once—Cardi B and Offset threw their baby girl a lavish $400,000 birthday party, including a whole table of rainbow-themed sweets. The most impressive? A five-tier Kulture-emblazoned cake towering over the rest of the desserts.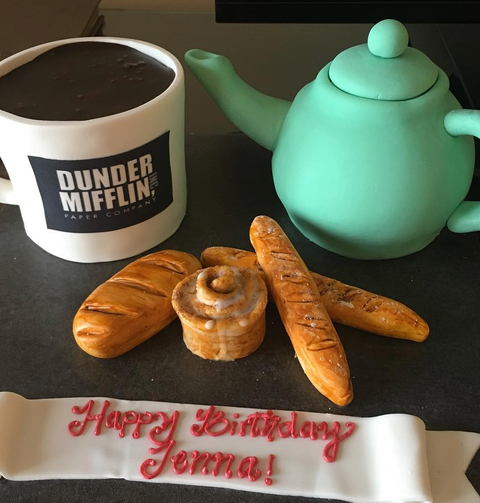 Jenna Fischer
A surprise from the hotel she was staying it, Jenna Fischer's birthday cake was entirely Dunder Mifflin-themed.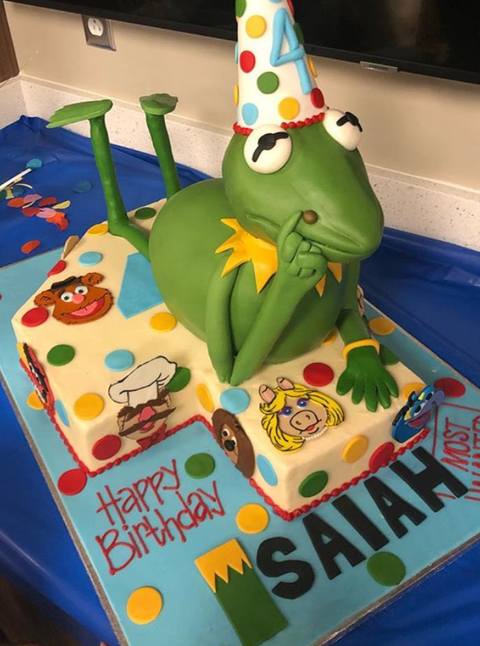 Carrie Underwood
For her son Isaiah's most recent birthday, Carrie commissioned a Kermit the Frog cake. She said it was "as delicious as it looked!"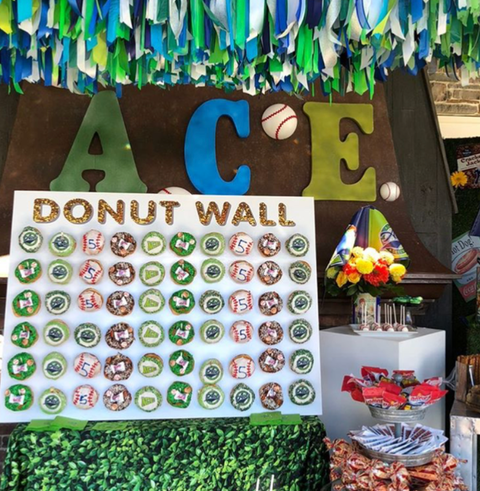 Jessica Simpson
When Jessica's son Ace turned 5 years old, she forwent a regular cake in favor of a sports-themed donut wall. All the kiddies were thrilled.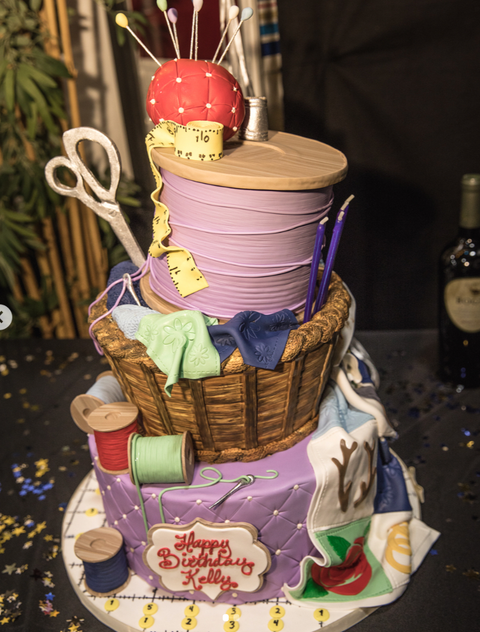 Kelly Clarkson
In 2018, Kelly was gifted a quilted-themed birthday cake. Needless to say, she was O-B-S-E-S-S-E-D.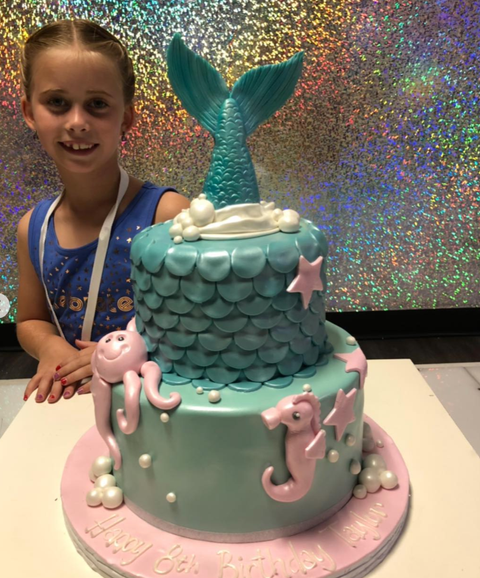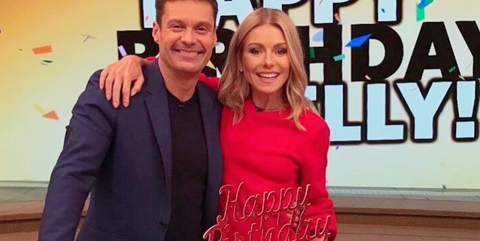 Kelly Ripa
The team at Live With Kelly and Ryan surprised their #1 with a gigantic PB&J cake...meaning a giant cake created to look like Kelly's fav—the ultimate sandwich.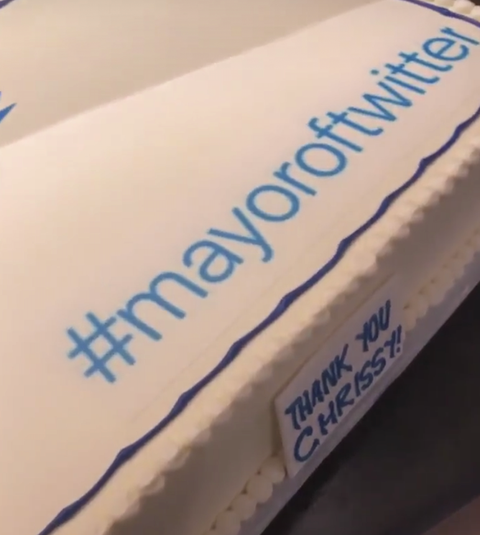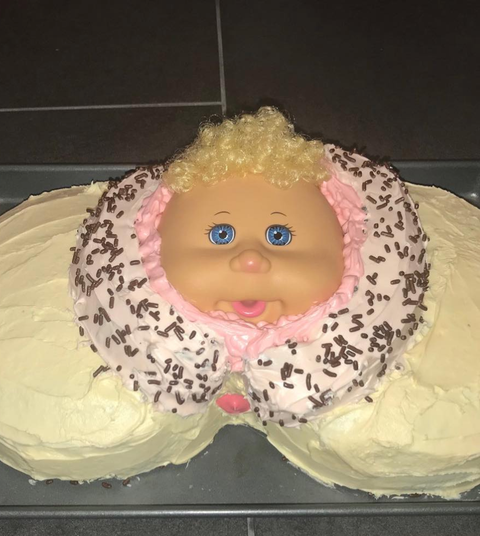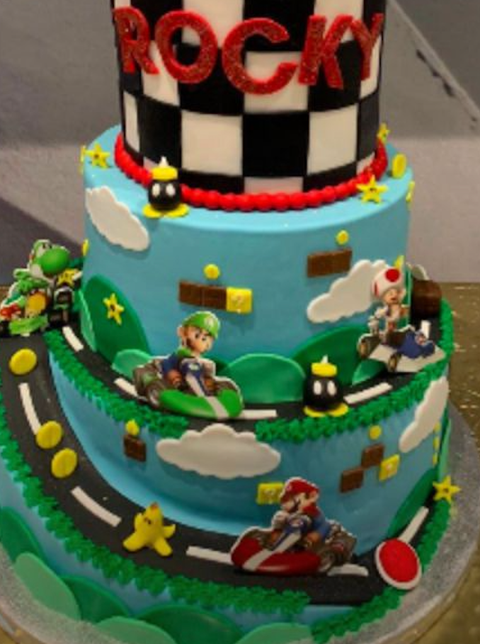 Sarah Michelle Gellar
Not only did SMG and Freddie Prinze Jr. shut down a Dave & Buster's for their son Rocky's 6th birthday, they also surprised him with a Mario Kart-themed cake.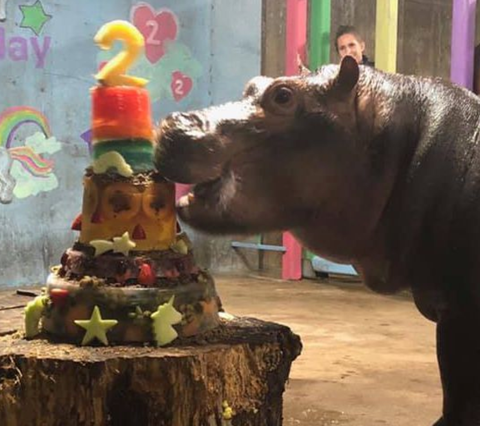 Fiona The Hippo
Yes, she's a celebrity. Yes, her 2nd birthday cake was a four-layer frozen fruit and juice cake topped with beet pulp. Yes, it is worthy of this round-up. The real question is—is this round-up worthy of it?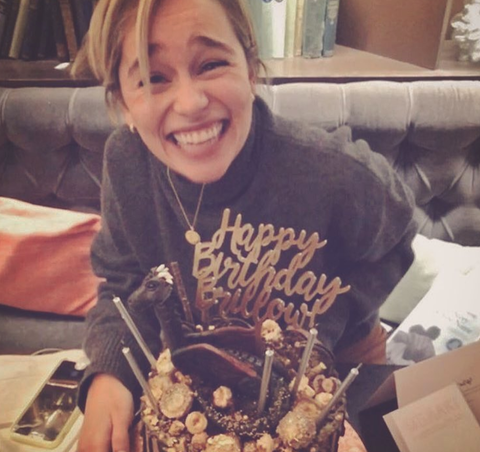 Emilia Clarke
A chocolate replica of Khaleesi's largest and favorite dragon Drogon—could anything possibly be more perfect?
This content is created and maintained by a third party, and imported onto this page to help users provide their email addresses. You may be able to find more information about this and similar content at piano.io